Yes, Superbike-Coach Offers a Track Day
…and guess what… we're making it different. If you are looking for a 'beginner oriented' track day event, or if you have a touring bike and nobody else lets you on the track, or if you have a race bike, Superbike-Coach track days have something for everyone.
Suitable Grouping for everyone
First time on the track- or touring bikes (group D)
Intermediate riders- or street and sport bikes (group C)
Advanced riders- or street and sport bikes (group B)
Experienced riders- sport and race bikes (group A)
Why our track days are different
Over thousands of miles and over four decades of racing, riding, and teaching on track all over this planet, Coach Can has been seen all kinds of track day organizers: "Some were really OK, but most of them… geez, they aren't even sticking to their own rules. That ain't good for track newbies at all!"
Our group level system is designed to open our track day to every rider skill level and motorcycle type. So for example, if you have a Gold Wing and you ever wanted to hit the track we'll have a group for you, as well for the for the experienced track rider and his or her fully tricked out race bike. We don't let a dozen "instructors" float around the track and race each other, and we are absolutely track newbie-oriented. It's a no pressure atmosphere on our perfectly prepared track… because this is all about YOU!
All bikes welcome…less bike preparation…available to every rider & gear
We understand how painful it is to prepare a bike to meet someone's track usage requirements, but our policy is totally on your page. Nothing needs to be done to your baby.  Same goes for our requirements in regard to gear. As long as you have street acceptable riding gear with all protectors in the right places (details) you are good to go. And hey, if you need to add some gear for this event, then Superbike-Coach also helps with huge discounts by our sponsors.
No school program this time, but…
Have lots of fun being on a big race track together with a MotoGP wild card ex-professional racer. German vice-champion Can Akkaya knows the line around the track best. He'll zoom in front of you and invites you to follow him at your own (!) pace. Besides his appearance on the track, Coach will give a FREE seminar on various subjects, which is very entertaining as some already know.
In the afternoon Coach rides the track with you showing the correct lines, approach and exit from corners.
- Ken Bauer, Cornering School Day 1
You won't find more profound knowledge in both- riding and coaching. . Coach Can will be around to answer all questions you may have, but he designed these track days mainly to have fun with each other while learning something new.
There is more that makes our track day different from others
Besides a team of professional track marshals and a fully-equipped emergency crew, we'll have an air-conditioned club house ready for you to hang out, eat lunch, or listen to Coach's free seminar. A highlight will be definitely our Superbike-Coach photographer Dean Lonskey, who will make thousands of FREE PICTURES of you and your track adventure with us.
VIDEO IS COMING SOON
Book Your Track Ticket
 By clicking 'Book Now' you'll first see all available dates/locations:
Four level groups, 7 sessions each
Air conditioned club house

Free Coach seminars

Available for everyone

Every bike type welcome
No bike preparation necessary
Have fun with Coach Akkaya on the track
Beneficial for 'first time on the big track'
Beneficial for 'Novice' Riders
Beneficial for 'Intermediate' Riders
Beneficial for 'Advanced' Riders
Alternative course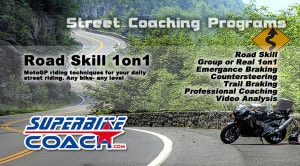 If you don't like classes or group dynamics- and you always wanted a professional coach has his eyes on you and your need only? Then how about a Road Skill real 1on1 coaching?
Goodies by our sponsors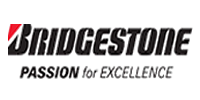 As a Superbike-Coach student, you'll have access to discounts which are donated by our Sponsors and Partners. Go on their websites to check exactly what you want. Come back to us, and we make it happen: office@superbike-coach.com
Course related bike products
Racers-Story, book (Order today)