Sponsor discounts for our students
If you're a Superbike-Coach student you can save money on new motorcycle gear. Our Partners and Sponsors have some exclusive discounts for Superbike-Coach students. After finishing your first Superbike-Coach course, you'll have access to the following discounts:
Refer a Friend Discounts
NEW: Get discounts on your next class each time when referring a new rider to us. For example- Let's say you've participated our Cornering School Day 1 class. From there you'd be automatically able to get a $10 off discount for Day 2, if you refer a riding buddy to us. After your friend made a booking for any program, you'll get your discount for Day 2 (we refund if you refer someone after your booking). If you refer 2 new riders to make bookings- you'll get a $20 off discount. You can get up to $50 in discounts this way!
10% off on Moto Gear custom suits

Moto Gear's profession is to fabricate fully customization leather suits, so not just custom sizing or "you can color this patch" kinda thing. Logos, design, special preferences… all available for a reasonable price, especially since they have a discount of 10% for Superbike-Coach students.

Orders have to go through us for approval (avoids discount code abuse), so students can email us to receive the code.
20% off on Forma Boots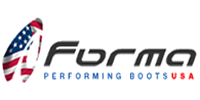 All of our students will have a 20% discount at Forma Boots USA on any purchase, which comes to you free shipping. Voucher code: superbikecoach1
Forma has a wide range of boots and budgets, so there should be something for every rider. Design and quality are amazing- so don't ya skip on this 20% off discount- ONLY with Superbike-Coach.
15% off on Amsoil products

All of our students will have a 15% discount at RAVEN SYNTHETICS, authorized Amsoil dealer, for any purchase. Voucher code: coach15%
Amsoil has a wide range of lubricates and other products, so there should be something for every rider. You want quality oil for your baby?!… Amsoil it is, so use your discount code- ONLY with Superbike-Coach. Contact to redeem your discount: ravensynthetics@gmail.com