Sponsor discounts for our students
If you're a Superbike-Coach student you can save money on new motorcycle gear. Our Partners and Sponsors have some exclusive discounts for Superbike-Coach students. After finishing your first Superbike-Coach course, you'll have access to the following discounts:
Refer a Friend Discounts
NEW: Get discounts on your next class each time when referring a new rider to us. For example- Let's say you've participated our Cornering School Day 1 class. From there you'd be automatically able to get a $10 off discount for Day 2, if you refer a riding buddy to us. After your friend made a booking for any program, you'll get your discount for Day 2 (we refund if you refer someone after your booking). If you refer 2 new riders to make bookings- you'll get a $20 off discount. You can get up to $50 in discounts this way!
40% off on Axo rider gear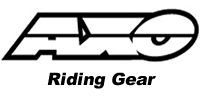 Doesn't matter what you need, street or dirt gear, a 40% off deal is something these days.  Axo has it all; Boots, Gloves, Protectors, and Accessories… 40% off
Dirt rider gear http://www.axo.com/us/collection/dirt
Street rider gear http://www.axo.com/us/collection/street
20% off on Forma Boots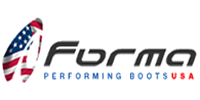 All of our students will have a 20% discount at Forma Boots USA on any purchase, which comes to you free shipping. Voucher code: superbikecoach1
Forma has a wide range of boots and budgets, so there should be something for every rider. Design and quality are amazing- so don't ya skip on this 20% off discount- ONLY with Superbike-Coach.